Are you planning a family holiday to Chiang Mai? You might be wondering what to do in Chiang Mai with family. In the past only backpackers and more adventurous travelers made their way to Chiang Mai. How things have changed. There are now many family activities in Chiang Mai.
You may already be aware of the more traditional activities. Getting to know the elephants and hiking in the mountains. Now there are so many things to do that you will be spoiled for choice.
You will find plenty of more commercial advice of what to do in Chiang Mai with family. However we want to show you some of the less well known and exciting activities that are ideal for families visiting Chiang Mai.
Here is a selection of our favorite family activities in Chiang Mai:
1.       What to do in Chiang Mai with family – Elephant Experiences
Kids love to get to know the elephants. These gentle giants are fascinating to both children and adults. However it is good to discover the best elephant experiences. More and more visitors are demanding ethical treatment of the animals. You won't find a better experience than the Elephant Jungle Sanctuary. You won't ride the elephants or watch them perform circus tricks. Instead you will feed bathe and play with them. This is a true elephant experience. You will learn about them instead of just being entertained by them. Visit for a half day or for a full day.
Another interesting option is Chai Lai Orchid. At this Eco-friendly resort you have the most wonderful morning experience. Enjoy breakfast with an elephant. Better still capture the whole amazing experience with the 'elephant photographer of Chiang Mai'. DLC Photo have been taking fabulous portraits with elephants for many years. This is probably the most fun you can have with an elephant and perfect for the kids.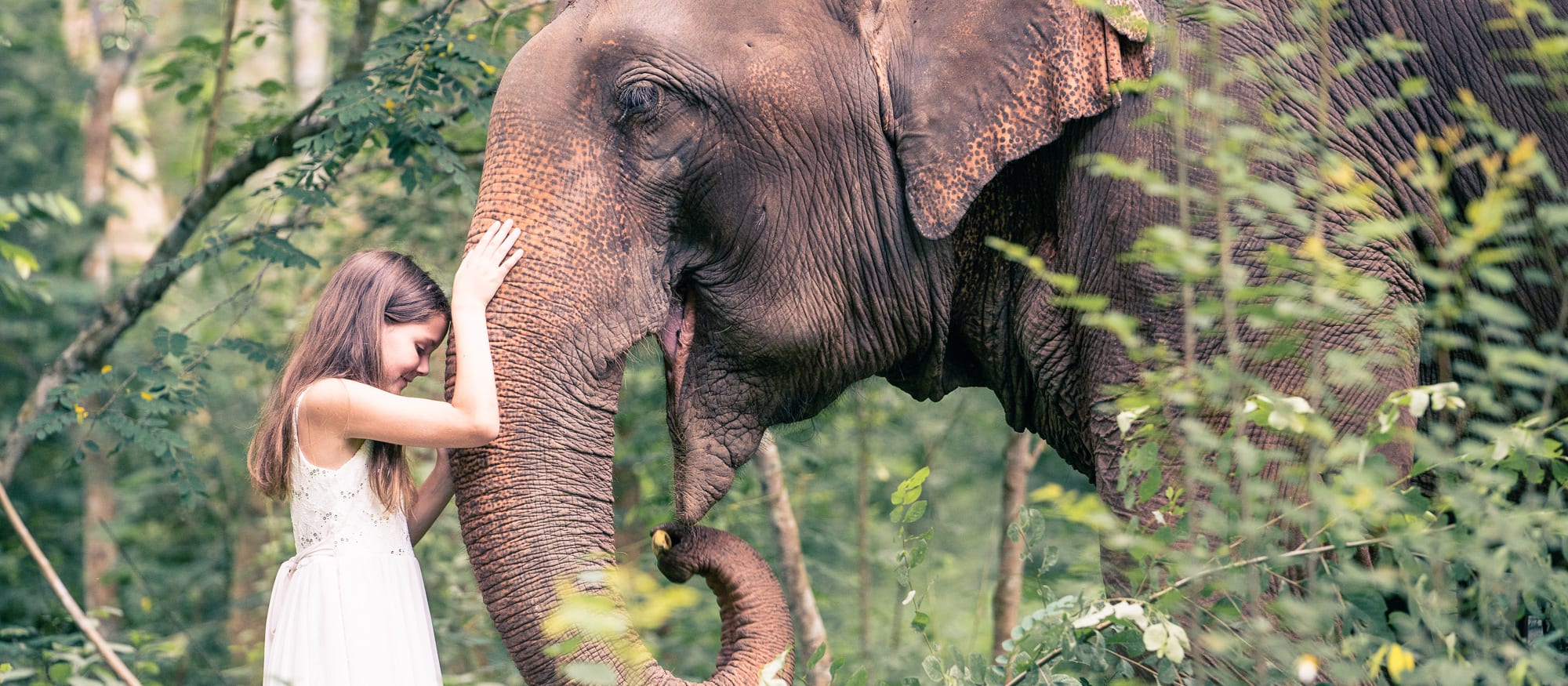 2.       Family activities Chiang Mai – Family Photo Tour
DLC Photo also offer unique photo tours in and around the city. They will arrange a tour that includes portraits with elephants. In fact they can arrange a full day combining a great tour with amazing family photos. Let the team introduce you to some great photo opportunities. You will leave with hundreds of fantastic professional photos. Memories that will last a lifetime.
3.       Mon Jam
one of the places you might visit with them is Mon Jam or Mon Cham. It is the site of a Royal Agricultural Project. There are various ways to get there. When you arrive you will be on top of a high mountain ridge. It divides 2 valleys with awe inspiring panoramic views to the mountains beyond in each direction. You can enjoy a tasty meal. Many of the ingredients come fresh from the local farms. At the right time of year enjoy yummy strawberries fresh from the local strawberry farms. There are a selection of bamboo huts where you can enjoy a glass or 2 while taking in the view. And there is space for the kids to play. Gardens to wander in. Shops to grab local delicacies and souvenirs. There is even a bumpy and basic wooden go-cart track to rattle down.
All in all this is one of the best and little known family activities in Chiang Mai.
4.       Queen Sirikit Gardens and canopy walk.
You might combine a visit to Mon Jam with Queen Sirikit Botanic Gardens. Built right up the side of a mountain is a selection of areas that are devoted to different aspects of Northern Thai flora. At the top there are 12 greenhouses ranging from large to huge. One even has a waterfall cascading down through it. It is a real pleasure for adults and kids alike – a true Chiang Mai family favorite.
What adds to the family fun is a new canopy walkway. This 400 meter walkway is built over the jungle canopy. What a lot of fun and a great new perspective of the surrounding jungle.
5.       Cycling Tours and Biking adventures
There are a few bike operators in and around Chiang Mai. These tours take you in and around the city of Chiang Mai. Discover little known alleyways, temples and markets on these guided tours. Truly a different perspective of the city and great for all the family.
Other tours take you outside the city and into the surrounding countryside. You can even get picked up and taken with the bikes to start your tour right in the heart of rural Chiang Mai. This is a great way to experience the real Thailand. This offers some of the most beautiful cycling you can imagine.
How about downhill mountain biking? These are suitable for the more adventurous and families with older children. There are many well maintained trails among the surrounding mountains.
6.       Take a river trip on the Mae Ping River
The Mae Ping River runs right through the city of Chiang Mai. You can get a completely different view of the city from the river. Keep your eyes open for great restaurants right next to the river. You might want to visit them later. In fact you can also combine a river cruise with some fine dining. Board a floating restaurant as the evening light slowly dims. Watch as the night lights take over from the golden sunsets.
You can board a boat at the wonderful Wat Chai Mongkol temple. This is an experience in itself. It is a place where the locals release birds to the air and various aquatic animals into the Mae Ping River. You are soon through the city and into more rural scenery. Stop off at the 'Thai Farmers House'. Here you can see a selection of local herbs and spices. It is interesting to see the plants that are used in all those tasty Thai meals that you will have been enjoying. You can also enjoy some of those dishes here. The Kow Soi is particularly tasty here. Also there are freshly prepared fruit, vegetable and herb juices for all the family to enjoy. If you are wondering what to do in Chiang Mai with family this is a great way to spend a morning or afternoon.
7.       Art In Paradise
one of the more recent family activities Chiang Mai has to offer is Art In Paradise. This is a 3D art gallery. It is a totally interactive family experience. You and the kids can put themselves into the scenes that are cleverly painted to give a 3D effect. Look for the spots marked to take the photos from. Watch the kids float on a magic carpet or fly on the wings of a great bird. Get the perfect surfing shot. Ski downhill and take care crossing a deep ravine on a rickety bridge.
Local Tip – Download the app before you enter the gallery. The staff will help you download it when you arrive.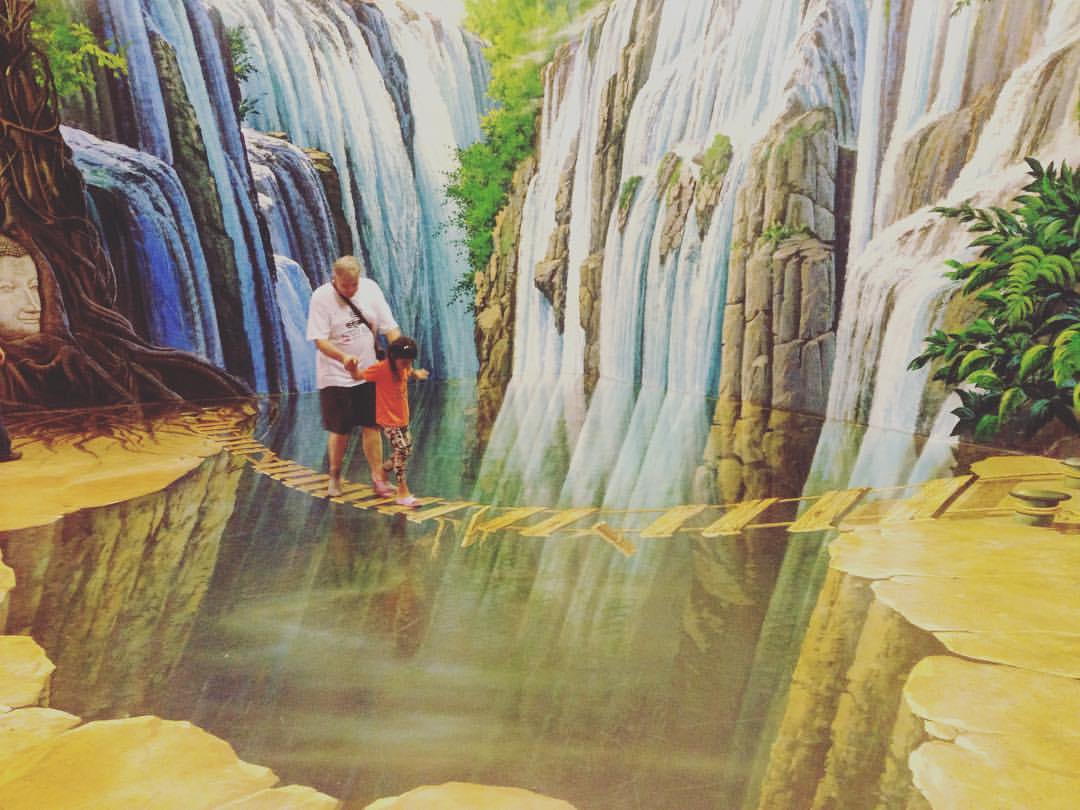 8.       Take a Thai cooking class.
You might not have considered this but actually it is a great family activity suitable for most ages. As with many of our recommendations of what to do in Chiang Mai with family you will have lots of fun and also learn something at the same time. There are many Thai cooking classes such as Aroy Aroy cooking school or even outside in local farms. However if you are lucky enough to be staying at Ban Sabai Village resort you can enjoy a relaxed and enjoyable Thai cooking class right in their teak dining rooms.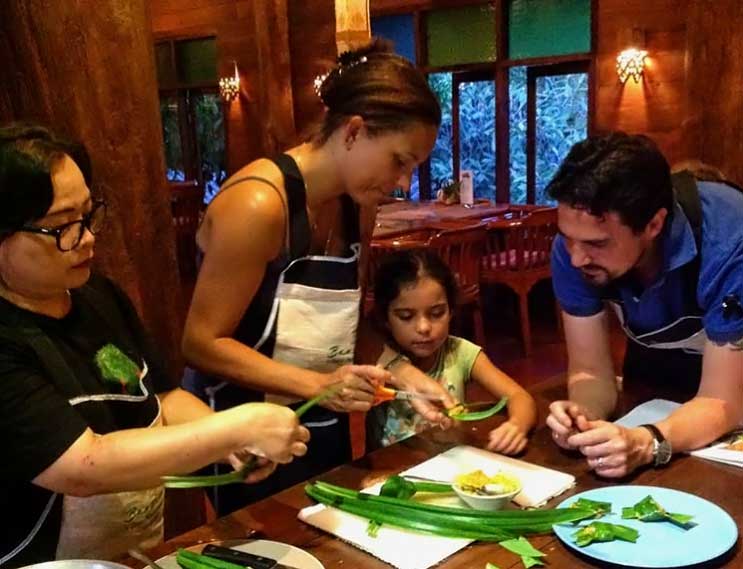 __________________
Chiang Mai is no longer just a destination for adventurous back packers. More and more families are coming to enjoy the unique variety and culture of Northern Thailand. You can fly direct into the international airport. Enjoy loads of the great family activities Chiang Mai now has to offer. We have outlined some lesser known attractions and activities. However there are many other, more commercial facilities. The night Safari, The Zoo, The Xcentre and the Flight of the Gibbon to name just a few. There are numerous shopping malls with plenty for the family to do.
You can also find fantastic family friendly holiday accommodation. Ban Sabai Village resort and spa offer interconnecting rooms and a 2 bedroom villa. They are ideal for families. You will also enjoy a lovely pool, a gym, family friendly restaurant a relaxed home from home atmosphere. When you are wondering what to do in Chiang Mai with family just ask our friendly staff. They will be able to arrange all the hidden gems mentioned above. There is even the 'Hidden Village' just a short walk from the resort. Next door is the Elephant Parade painting workshop. In fact Ban Sabai Village is the perfect base for a family vacation in Chiang Mai. Need to know more? Just contact us and we can arrange the total package for you.