Ban Sabai Classes
Ban Sabai Resort and Spa offers a variety of classes for people wishing to take a break and learn.
Thai Massage and Spa
These classes will introduce you to Thai massage and some of the other spa therapies that we provide. We include classes on herbal compresses, hot stone therapies, facial and foot reflexology as well as aroma therapy and even special therapies for pre natal and post natal health.
Meditation
You can learn the Vipassana meditation techniques with us. Classes are one to one with an English speaking monk.
Thai Cooking
We offer Thai cooking classes to introduce you to the wonders of Thai cuisine.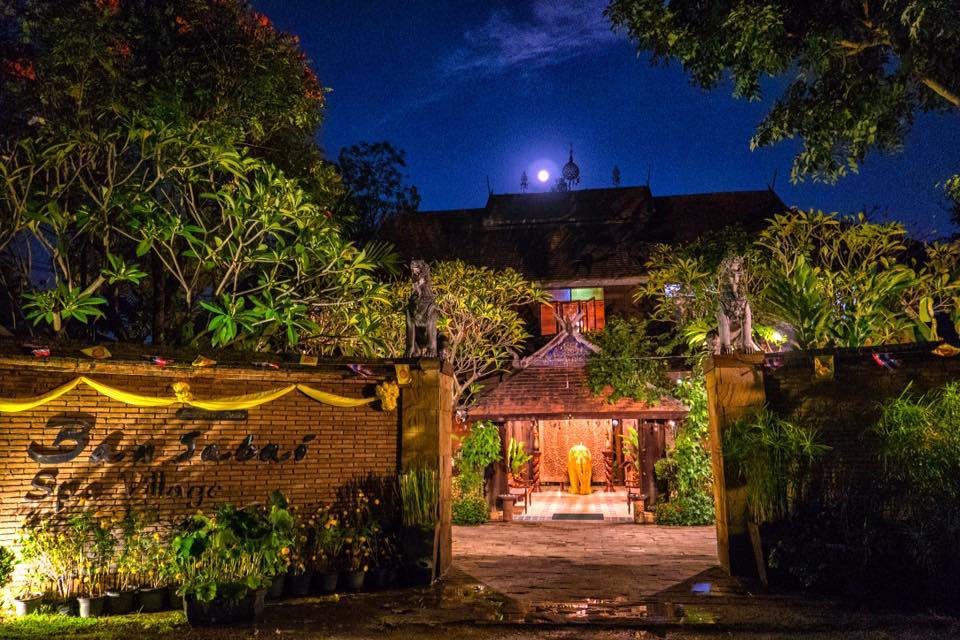 Find out more by visiting our Massage & Spa, Meditation and Thai cooking pages