Ban Sabai Village
Spa Resort Chiang Mai
Set in the rolling foothills of the Himalayas, Ban Sabai Village spa resort is the perfect location to enjoy a totally memorable spa experience.
Just a short distance from the bustling city of Chiang Mai, The Rose of the North, we are one of the original and most established spa resorts in this beautiful part of Northern Thailand.
From the moment you arrive you will be immersed in a peaceful and relaxing environment with attentive staff. Comprehensive facilities include a gym, a swimming pool and a range of spa services that will leave you re-charged and re-vitalized.
Spa, Detox and Yoga Programs
A full range of spa treatments are on offer. Whether you are seeking therapy or just enjoyment we have treatments for your every mood and pleasure. Detoxification, Rejuvenation and Yoga programs are also available as packages that you can add to your accommodation.
Villa Accommodation
Our accommodation includes comfortable en-suite rooms, suites and complete villas all furnished to a high standard and nestled among luscious and relaxing gardens around the swimming pool. We offer special deals for early and last minute bookings.
Restaurant
Enjoy fine dining in our Wild Orchid teak wood dinning room or have a fine table laid in your room or villa. Our extensive Thai and International menu is sure to delight. let us arrange a romantic candle lit dinner in the Pavilion for that special occasion.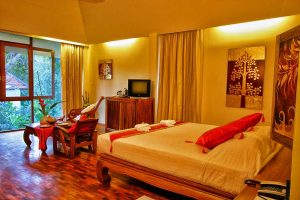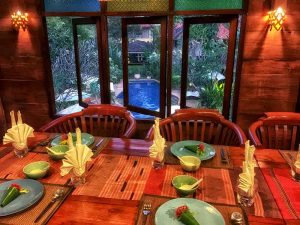 Spa Resort Chiang Mai