Chiang Mai is often called "the rose of the north," and it is the gateway to discovering Northern Thailand's many charms. Among the many Chiang Mai attractions that you just should not miss is the Mae Sa Valley. It is just 15 kms to the north of Chiang Mai, and it is a fascinating outdoor playground that is perfect for kids and adults alike. Some of the best world class accommodation in Chiang Mai where you can relax in complete luxury is to be found just north of the city and within just a short drive of this exciting wonderland.
One of the most popular attractions in Mae Sa Valley is the elephant camp. Here you will be able to get up close to adorable elephants. The elephant camp also stages entertaining shows that are definitely worth watching. You will even be able to hand-feed the elephants with bananas and take pictures with them.
Do you love cats? Mae Sa Valley will also let you get up close to cats, but take note that they are not just the usual household pets—they're tigers! In Mae Sa Valley's Tiger Kingdom, you will get to spend 15 minutes in the tiger's den and play with cubs or even befriend the adult ones. If you want to get off road and experience the beauty of the area you can go for an ATV ride, which typically includes a three-hour guided tour. Discover the forests and mountain trails of Mae Rim and Samoeng. The Mae Sa Valley also has a stunning waterfall, a botanical garden, and orchid & butterfly farms.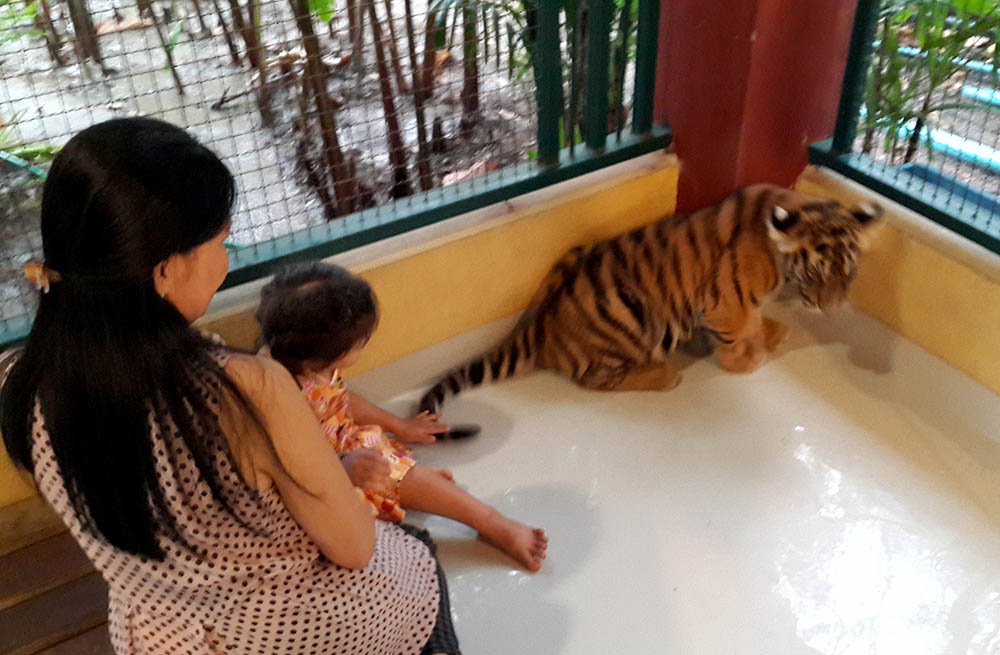 Do you want to see and touch snakes? In the Mae Sa Snake farm (the biggest snake reserve in northern Thailand), snake handlers will show you different kinds of non-poisonous snakes as well as some poisonous ones. You can even touch a cobra and hold a huge python. If you enjoy watching monkeys, then you will want to visit Mae Sa Valley's monkey school. This attraction has scheduled shows that will let you see different monkey species displaying their skills, such as playing basketball and doing counting exercises.
Are you planning to stay in Chiang Mai for a couple of days or weeks? It will be best for you to stay at a resort to the north of the city that is close to these Chiang Mai attractions. One of these resorts is the Ban Sabai Village, which is just a short drive to the Mae Sa Valley. If you want to experience excellent Chiang Mai accommodation that is in the perfect location to explore the playground of Chiang Mai, check out Ban Sabai resorts and inquire now.